Interactive Case: Motown Mayhem (Part 6)
Need to review previous installments?
Part I
Part II
Part III
Part IV
Part V

The investigation into Billy Blue's vampire pack has moved swiftly, but at a terrible cost. Let's see if we can avoid any more loss of life as we turn our focus to the Detroit neighborhood of Brush Park in the final installment of Motown Mayhem.
Date: December 19, 1973
Place: Detroit, Michigan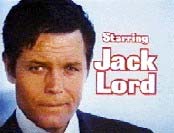 Book 'em, Dan-O

Last night, you went home, poured yourself a glass of Chivas, and stretched out on the couch to watch a few minutes of Hawaii Five-O. Soon you were dreaming of Hawaii: the beach, the surf lapping at your feet. Gradually, the sound of the crashing waves mingled with that of a ringing phone. You fell off the couch, picked up the phone and heard the voice of Leo Garber, your boss, saying, "where the hell are you?" You looked at the clock and saw the time: 7:30! You were supposed to be at Brush Park a half-hour ago. What a way to start your first full day as team leader.

7:40 a.m. Your Barracuda fishtails across the icy streets as you race to the rendezvous point at Brush Park. The storm cleared out last night and in its wake has come a ferocious wind blowing in from Canada. The wind chill is minus-30. But the cold is the furthest thing from your mind. All the way there you are bedeviled with doubts. I'm not a leader, you think. What if I screw up and an agent is killed on my watch?

8:05 a.m. Strangely, the doubts leave you as you address the team at the Brush Park rendezvous point. Hell, you've been doing this long enough to know you're good at it. With your most decisive voice, you split the team into two groups and order a sweep of the roughly 15-block area of Brush Park. Reasoning that Billy Blue has to park his car somewhere, you instruct the team to look for houses with garages or outbuildings big enough to hide a Lincoln Continental.

10:15 a.m. The first sweep ends with a list of 15 houses where a car could be hidden. You order a second sweep, focusing on those 15 houses. You warn your team not to engage the enemy at this time.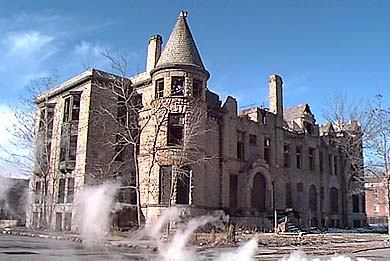 The target house

10:47 a.m. You wish you had remembered to wear boots as you slog through the snow in the backyard of an imposing, abandoned stone mansion. As you approach the large garage, you notice that the windows are blocked with cardboard. Fortunately, one of the windows is broken and you are able to move the cardboard enough to get a look inside. There, in the dusty gloom, is a blue Lincoln Continental. No sooner does a grin crease your face than a figure flashes past in the shadows of the garage: someone is in there.

11:22 a.m. Knowing that Billy Blue probably left a couple of sentries with the car, you gather your team and plan a frontal strike. It's a fairly routine operation. You call in a snowplow to clear a path. The element of surprise is gone, but no matter. Sure enough, when you tear the doors open, two vampires cower behind the car, emitting ear-piercing shrieks. A vampire in the sunlight can be terrifying with all its flailing and shrieking and leaping about. But you and your team have seen it all before, and you calmly dispatch them with your Migraine Molly handguns. The vampires twitch and writhe for a moment before expiring: their blood stains the snow black. There's little doubt that the dozen or so vampires in the main house are hearing this commotion, but at this point, with the sun brightly shining, where can they go?

11:42 a.m. You have a few Detroit cops monitor the house while you and your team take lunch. Why lunch now? Two reasons: the team need to recharge its batteries, and you need to plan your next move, right down to the last detail.
---

We're doing things a little differently this time. You will be given three choices, but instead of getting a yes or no response to your choice, you will get an outcome.
Pick a plan of attack.
(Click the number corresponding to your choice)

Light controlled fires at strategic points around the building. Let the fires go until the vampires are forced to flee the building, and then pick them off with your Migraine Mollys. This is preferable to going inside, as a decrepit building such as this could be a death trap. It's abandoned anyway, so what's the difference?

Attack? What attack? You need more precise information before you send an assault team into that enormous house. Now, more than ever, patience is a virtue. You should order one more night of surveillance to confirm the vampires' presence and pinpoint their location inside the house.

Have one of your runners track down plans for the house at City Hall while you go about arranging a full-scale assault at headquarters. When you return to the property, consult the house plans and break the team up into two groups. Send one team in for a sweep, and follow with a second team for mop-up duty. Make sure everyone stays together and works from the top down, paying particular attention to the basement.
---
© 2001-2014 Dango Productions, Inc.