FVZA Investigation Kit Fetches $20,000 at Auction
An investigation kit from the earliest days of the Federal Vampire and Zombie Agency has fetched $20,000 at an auction, according to Sothebys. The name of the winning bidder was not given.

The record sale comes just one week after Sothebys sold an 18th century vampire-hunting kit for $12,000.

The FVZA kit, which dates from 1870, includes a pistol, bullets, a log book, pen and ink. The kit also contains a vial of powdered flowers of garlic, a reflection of superstitions of the time.

The FVZA was formed by President Ulysses S. Grant in 1868 and operated until 1975.

Note: Now that my grandchildren are approaching college age, I may have to start selling off some of my FVZA collection to help with their tuition.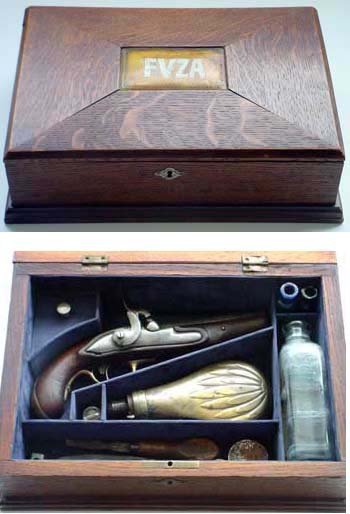 ---
© 2003 Dango Productions, Inc.