Dr. Pecos on the Radio
Thanks to El Jefe, J-Dubs and everyone at 104.1 FM WTKS in Orlando for their hospitality during my recent appearance on their show. I had a most enjoyable time answering call-ins from the show's listeners on Wednesday, October 26. If you're in the Orlando area, be sure to catch The Hideout (link below) weeknights on 104.1 FM.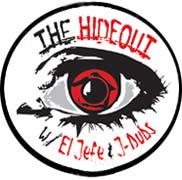 ---
© 2001-2005 Dango Productions, Inc.