Beast of Essex Spotted Again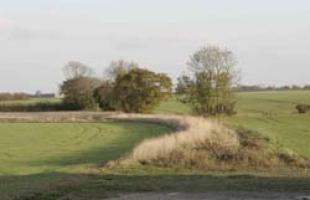 The beast has been spotted roaming this field
near the English city of Colchester


EADT 24, Suffolk and Essex Online
Annie Davidson
January 28, 2009

A POLICEMAN has become the latest person to encounter the elusive Beast of Essex.

The officer was on duty and returning to Wivenhoe police station when he spotted the creature, which growled at him before disappearing down the side of the High Street building.

A search was launched after the encounter on Monday night and was resumed yesterday morning but no trace of the animal was found.

Essex Police said reported sightings of the mysterious beast - which is thought to be a big cat such as puma or panther - were infrequent in the county but each one was taken seriously and investigated.

Note: since this story aired, several more people in the area have come forward with stories of encounters with the beast.
---