Possible Vampire Attack in Corpus Christi
July 5, 2012
CORPUS CHRISTI
Police are looking for a man accused of biting a teen on the neck Wednesday night.
Officers met with the 16-year-old who was being treated at Driscoll Children's Hospital after 11 p.m. The teen told police he was walking down Shoreline Boulevard when he accidentally bumped into a Hispanic man between 20 and 25 years old. The teen said the man attacked him, bit him on the neck, breaking the skin and ran off, police said.
Police are looking for a man standing 5 feet 8 inches tall with brown hair.
Anyone with information should call Crime Stoppers at 888-8477 or submit a tip online at www.888TIPS.com.
Note from Dr. Pecos: While this may be the act of a lunatic, bear in mind that Corpus Christi has seen its share of vampire outbreaks. The first recorded attack there took place inside General Zachary Taylor's camp in 1846, just before the war with Mexico. In the 20th century, the FVZA conducted sweeps in Flour Bluff, Padre Island and Downtown, among other places. Hopefully, this isn't the start of a new outbreak.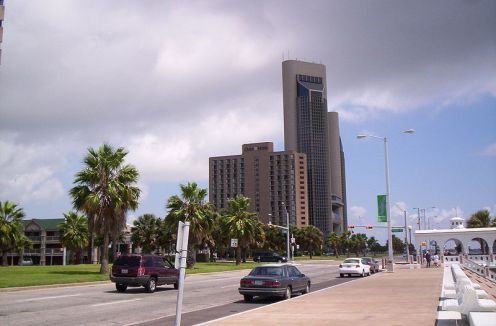 ---
© 2001-2012 Dango Productions, Inc.